Looks like an evil little critter hitchhiked a ride on my unsuspecting husband.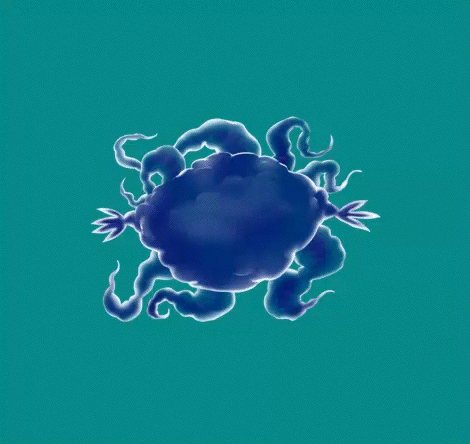 Poor Judd's been dealing with a lung-busting, rib-cracking cough for a couple of days (and nights) now.  I had my fingers crossed that it was something an antibiotic would quickly put to flight, but according to  the doctor  that wretched beast (the critter, not Judd) is a virus.  A virus just laughs in the face of antibiotics and goes about its nasty business.
So looks like it's fluids, rest and guaifenesin for the duration.
Some other stuff that's helped:
Amping up hot tea with cinnamon sticks and crystallized ginger.  Besides being nummy, it helps open things up.
Ginger tea. It's an acquired taste for some people, but there aren't words for how much we love it. It's said to have anti-inflammatory and antioxidant properties, plus it helps to clear sinuses and reduce post-nasal drip, which triggers coughing.
Comfortably-spicy (as in, doesn't burn your tonsils out) foods. Mexican, Cajun, and mild-to-medium Indian curries seem to work really well in our household.  Seems to open things up and make breathing easier.
A fabulous chicken soup recipe I came across last flu season.  At first I was leery about cinnamon and lemon playing a feature role in chicken soup, but I gotta tell you not only does it smell heavenly, it tastes great.  There's also a ton of garlic–20 cloves roasted in olive oil.  This soup does a great job of relieving congestion, plus it leaves you feeling warm and cozy.  It also freezes/reheats really well.
Sleeping whenever and wherever the spirit moves you.  Sleep is an incredibly powerful medicine and a great healer.
Accepting the fact that a virus has its own schedule and doesn't give a rat's ass about chore lists or weekend plans.
On that note, I'm off to check on my favorite patient.
Take care, and may the Force be with you!